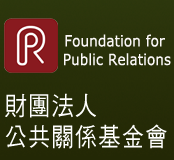 home
about us
Introduction
Public Relations is a field ideally oriented to face these crises and offer new alternatives for healing the wounds of our rapidly changing society.
RESEARCH AND EDUCATION
What is public relations?
Public relations is a field devoted to the study and development of communication in society. It has always been with us, in some form or another, wherever people have sought to understand and improve the ways in which they communicate. The discipline of Public Relations has only come into its own,however,with the advent of modem industrialized society.
Modernity has demanded a high price from society It has wrought a breakdown in traditional relationships: between governments and governed, economically privileged andunderprivileged,individuals and the groups to which they traditionally belong.
Public Relations is a field ideally oriented to face these crises and offer new alternatives for healing the wounds of our rapidly changing society.
How can public relations help Taiwan?
In Taiwan, the transformation to a modem society has been especially swift and the growing pains acute. We strongly feel that public relations can aid Taiwan in its journey. By giving a voice to the masses, public relations is fundamentally a democratizing force, yet in Taiwan, public relations is also in accord with long-established traditional confucian values. What public relations offers Taiwan is a workable balance between old and new ideologies.
The Foundation
Hoping to make public relations a beneficent, progressive force on Taiwan, a group of Dedicated and enthusiastic public relations professionals has established the Foundation for Public Relations Research & Education. Though the Foundation is modest in size, it is rich in human resources and driven by a strong sense of purpose.
Our goals and operating principles
The Foundation ` s primary goal is the betterment of society through promoting and using The tools of public relations To ensure the primacy of this goal, the foundation has adopted a set of strict operating principles:
We are a non-profit organization.
We are an autonomous organization, free from the influence of outside special interest groups. To avoid partisanship, we cannot accept donations exclusively from a single organization or individual.
We are impartial and open in our work.. To this end, our Chairpersons are well-respected figures who have earned the public trust.
To further preserve the Foundation ` s autonomy, we pursue only those projects that promote the Public good. Thus, unlike typical public relations firms, we do not undertake projects strictly on behalf of a private concern, nor do we conduct public opinion polls on the images of individuals.
What we offer
The Foundation provides a number of important, practical services to Taiwan.
We act as a resource to the public relations industry — providing guidance, mediating disputes, and offering sound ideological alternatives. We also cultivate higher standards of professionalism and greater skills among those in the field.
Most importantly, we break down barriers of communication. We lend assistance to weaker groups and promote concern among stronger ones. We assist the business community, encouraging it in ways that benefit all of society. And finally, we promote improved communication between government and governed, so that it may better realize its responsibilities to the people.